Yesterday, the kids and I ventured over to Nick's Garden Center in Aurora to see how they were coming along with their Halloween setup. Last year, they had this amazing selection of pumpkins, along with lots of fun activities for kids. This year, they assured me that it's going to be even better – they're adding a maze and haunted house. Fun! We'll go back in a week or two and check it out. While we were there, I picked up a bushel of roasted green chiles. Yum! Winter is coming, and I LOVE fresh roasted chiles for making chile rellenos and green chile.
While the kids painted the "baby pumpkins" we bought along with the green chiles, I settled in to make a big, steaming pot of green chile. My meat was sizzling away in the pot when I reached for a box of Swanson's Chicken Broth – thank GOD I didn't just dump the thing directly into my green chile, because it was apparently growing an alien baby inside the box. I opened the seal and thought to myself, "Is that MOLD?"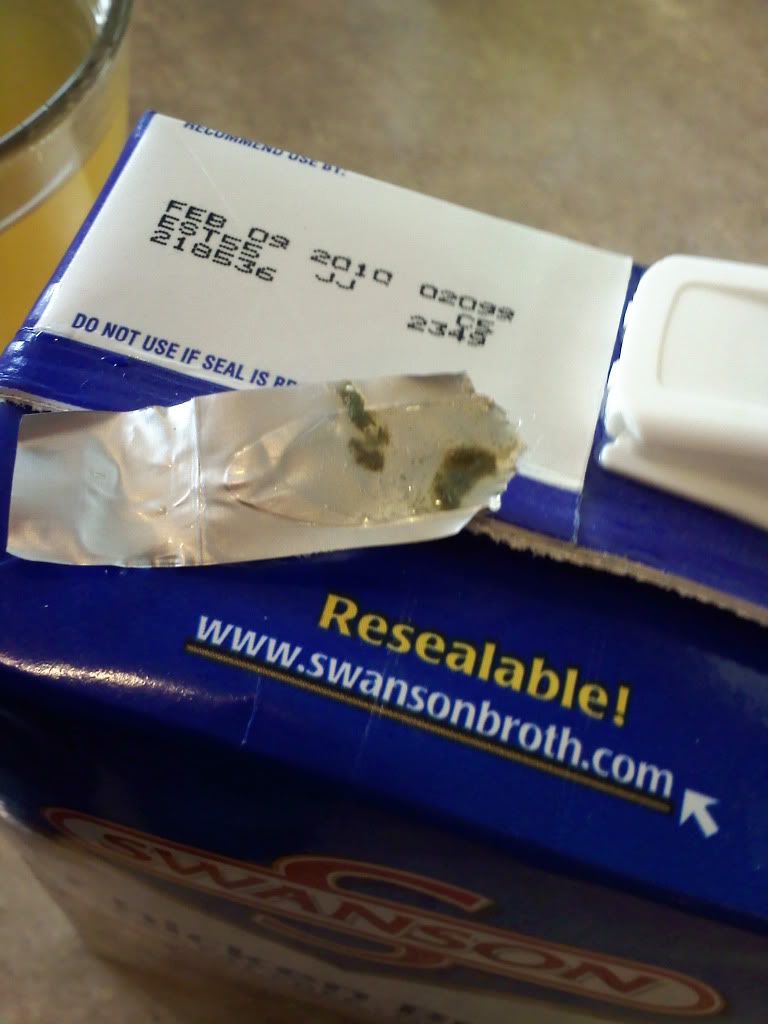 I leaned down and sniffed, and it smelled…mostly like chicken broth. A little like nasty, too. Like chicken broth with a hint of chicken ass. So rather than pour the broth directly into my precious pot of green chile, I decided to pour it in a glass first. Something was definitely STUCK in there, and when I squeezed the box a little, THIS plopped out: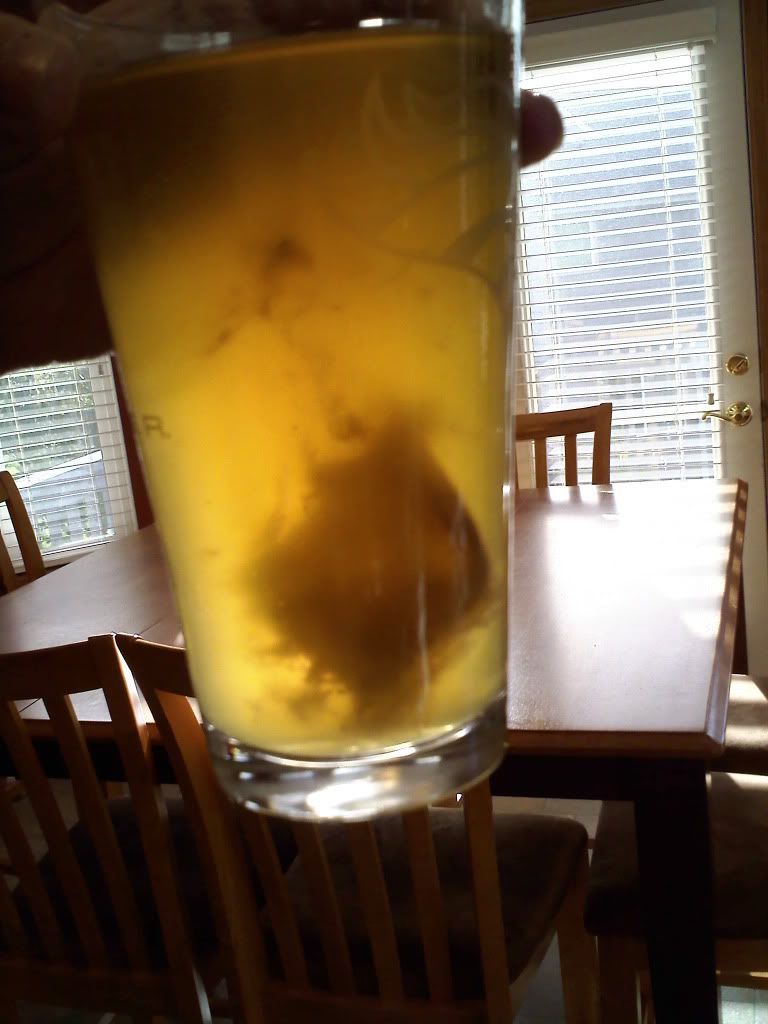 After I ran around the room screaming in horror, I started poking at it. Apparently, it's a large sheet of mold that formed inside the container of Swanson's Chicken Broth. I have no idea HOW – it was completely sealed up, and I just bought it a couple of weeks ago. You can see from the expiration date that it's not old or anything. I poured the rest into the sink, and realized there was more gunk inside the container: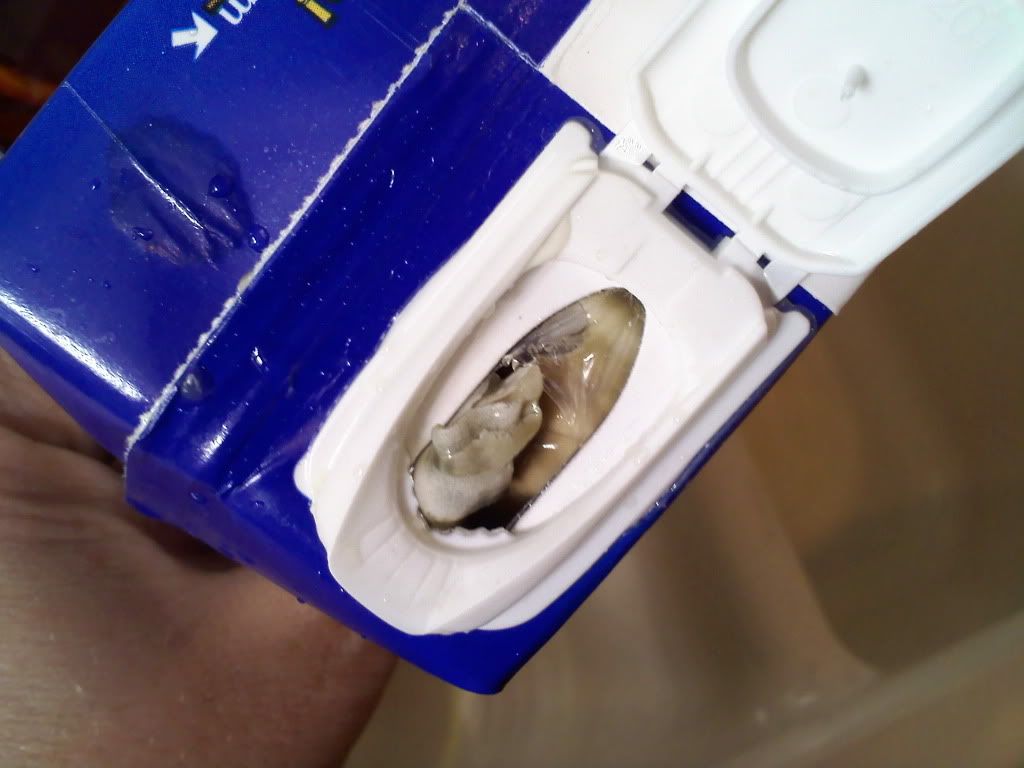 One good squeeze into the sink, though, and the rest of it plopped out. I told you my Swanson's broth was gestating an alien baby!
Making my own chicken stock sounds SUPER appealing right about now. I can't even understand how something like this happens? Have you ever seen anything like this? I'm accustomed to the little pat of fat that you find on top of your packaged broth, but a huge sheet of MOLD? Bleahhh!
Possibly Related